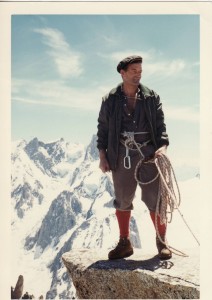 Swiss climber and mountaineer Marcel Remy is 92 and still rockin'. He is definitely not your average climber. Born in Switzerland in 1923, Marcel will be 92 years old on February 6th. Just days before his birthday he will be in Leonidio, Greece, climbing with his sons Claude and Yves. Marcel will be the subject of a film about him which is set to start filming in Leonidio; if all goes well, it will continue with him climbing long routes this summer in the Alps. Even if you don't know Marcel Remy, you must acknowledge that what he does cannot be easy—his long life has not always been easy, either.
As a boy, Marcel lived in the mountains with his parents and two siblings, a brother and a sister. His mother and sister were tragically killed in an avalanche, which also half-destroyed the house they were living in. To make ends meet, his father had some cows and was also responsible for operating the train station. Marcel used to see people from the city come to the mountains for climbing or walking, and wished he could do it, too.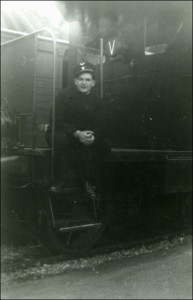 Like his father, in his youth Marcel was a cheminot; a railway man. He married rather late for the time, around the age of 30. As railway work never earned anybody much money, Marcel and his wife went on to have a conciergerie, in other words they were janitors at the building they lived in, and in return they paid minimal rent. But they also had a garden, where they grew their own food and raised rabbits. Marcel's love of the mountains continued to grow, and he later introduced his sons and a lot of other people to the mountain, including his daughter-in-law Christine. "He 'taught' climbing to so many people, always for nothing. I made most of my biggest course de haute montagne with him" says the lovely Christine.
This will not be Marcel Remy's first time climbing in Greece. He has climbed here several times before, but always in Kalymnos. He accompanied his sons Claude and Yves there for the first time in 2008 or 2010, and liked Kalymnos so much that he went back four or five more times. This will be his first time climbing in Leonidio.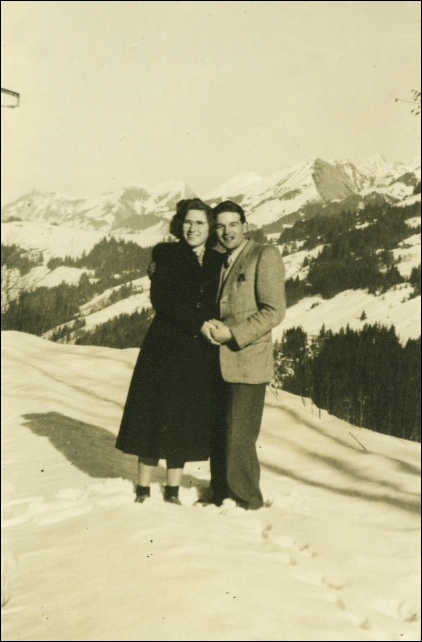 Now into the tenth decade of his life, Marcel lives alone, but not far away from his sons. Last summer he climbed quite a few easy routes in the mountains with his son Claude; in the winter, he still climbs approximately three times a week at the climbing wall for about an hour each time.
"Nothing is easy for him, but the body machine is still going…" wrote his son, Claude, in our recent correspondence. An understatement if ever there was one. Marcel Remy's positive attitude and the fact that he continues to travel and climb at nearly a century old is not just touching and inspiring—it is downright amazing! If only we can be half as strong and determined as Marcel when we get older.
Happy Birthday, Marcel. Keep climbing.
All photos courtesy of Claude and Christine Remy. Please do not reprint without permission.